Hamro patro is one of the top android app in Nepal with multiple features. Hamro patro is light weight android app with features like Calendar, Converter, News, Hamro radio, Loadsheding, Videos, Forex, Gold/Silver, Rashifal, Recordings. It can be used to read latest news, It can be used to convert date, currency. It can be used to view videos of television programs and other videos too.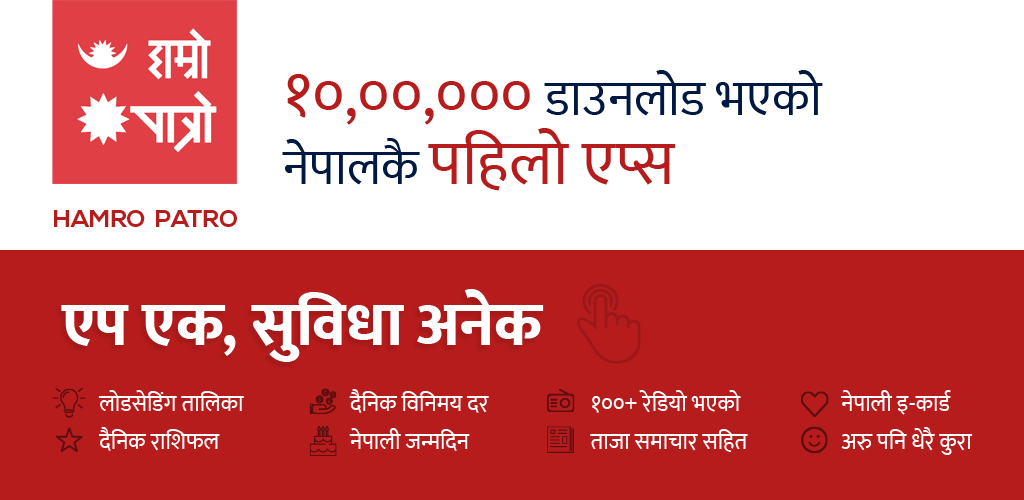 It can be used to get Forex and Gold/Silver rate too. It provide daily and yearly Rashifal with option to select your horoscope. It can be used to convert currency and date BS to AD and AD to BS. It can also be used to get loadsheding update with notification.
It can be best for entry level android phone with low space as it occupy less space.